"Greetings, my name is [–] and I'm the director of [–], you are slated to do a book signing with us…. I want to know if you are a black/African American person."
The above is an email message posted by author Millenia Black on her blog Millenia Black—Taking Care of Business. Click on the link above and scroll down to March 13th to see the entire posting.
This blunt email message sent Black into paroxisms of indignation. She felt her race was nobody's business when it came to book promotion and she was incensed that the director of the bookstore would even dare ask such a question. So insulted was Black that she canceled her appearance and left the director in the lurch, forced to locate an alternative author to make an appearance. And 25 out of 26 commentors joined the rage-in:
"The frickin' nerve of some people! I'd make sure this idiot looks like the dumb shit he is." – Lynn Ray Harris
"I think I would call the store and ask to speak to the manager. I would try to get the person who did that FIRED!!!" —Anonymous
The 26th commenter, an anonymous former publicist, silenced the comments when she wrote:
"Actually, there could be a logical explanation. The bookseller's question might have to do with media coverage. A number of publications and TV talk shows cater specifically to the African American community, so it's possible that he/she was just trying to figure out whether it was worth sending a press release to those media outlets.
When I was a publicist, I used to do this all the time.
If someone was of Irish descent, I tried to get The Irish Voice to write about it. If she was black, I wanted Essence to do a feature story. If she was Hispanic, I wanted Telemundo to interview her.
It wasn't racism—it was marketing." —Anonymous [Former Publicist]
I think the very smart, articulate and prolific Millenia Black (The Great Pretender in 2002, The Great Betrayal in 2005 and The Great Mastermind (TBA ) got her knickers in a big 'ol twist over a tactlessly worded inquiry that was designed to make sure the store attracted as many potential buyers for Black's books as possible.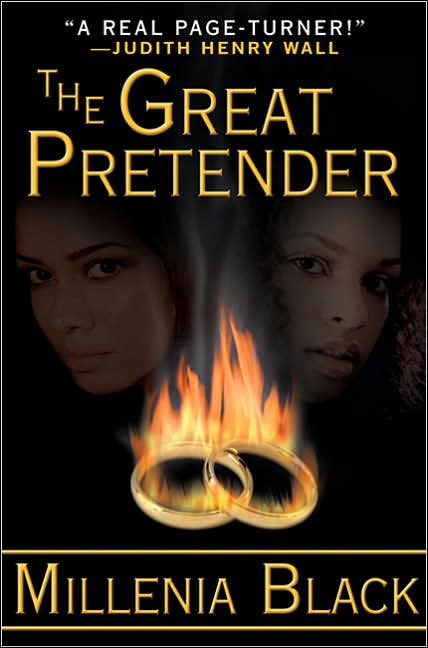 Yep, sorry, Millenia, but you really should have attended that book signing. I'm confident that you were not being stigmatized; far more likely, you were being promoted and someone was showing some initiative in trying to bring in not just anybody off the street, but specifically those white and black book buyers who support people who happen to be black writers. Putting your fingers in your ears and singing so loudly you can't hear what is being said about marketing, marketing, marketing, doesn't mean it isn't marketing. (Hold all ad hominem attacks, please.)
Nigger Treatment:
"Many people say the "nigger treatment" is virtually the only way an author's allowed to participate in the industry if they're not white."
–Millenia Black, October 6, 2006
(I can barely type that phrase, it is so offensive, but I am quoting her.) She's unhappy about the shelving of her books under African American Fiction because, again, the characters are white and the plot has nothing to do with black culture. Sure, her books would get shelved under African American Fiction (to make it easy for those who are keenly interested in black writers and/or black culture to locate her books). However, cross-genre shelving sells books. I'd be shelving her books in at least four different places or, if I had ordered only one or two copies, moving them around New Fiction, Literary Fiction—Female Authors, General Fiction, and African American Fiction to see where they'd sell.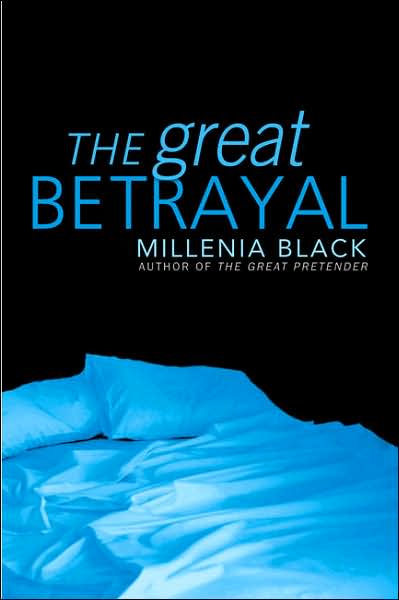 Niche is NOT a dirty word: Let's pretend I've renewed my contract at B&N Books in New York City, have taken back the title of Director of Marketing, Special Sales, and the mix of books coming down the assembly line from new non-white authors are The Inheritance of Loss by Kiran Desai (which will go on to win the 2006 Man Booker Prize for Fiction), The Great Betrayal by Millenia Black, and Saving Fish from Drowning by Amy Tan. You know why I'm hopping happy when I see these authors bios!
In the real world of in-the-trenches publishing, it's simply not smart marketing to ignore a niche just because acknowledging that it exists might strike someone as being politically incorrect. Fact of the matter is, niches can form the foundation for blockbuster sales—and in mainstream publishing, sales are the name of the game.
Let's sue those racist, Jim Crow bastards: Yet, Millenia Black is on a tear again in her latest posting, The Great Lawsuit, and there is a commenter slugfest going on, not unlike the one that took place in March.
The legal basis of her lawsuit is sketchy on her blog, and there is not much information on the Internet, but it seems that an editor wanted Black to change her "race neutral" or white characters to black before signing a book deal.
From the comment section:
"My understanding is that Millenia's challenge is to stop publishers from classifying authors work by their skin color regardless of content. That they treat all authors work (both blacks and whites alike) in the same way. —Ancient Reader
"This is the ultimate in biting the hand that feeds you. It's racism, racism, racism at every turn. That's why you can't get anywhere. —Outraged Insider
"The problem with you person is that you're so damned racist and you can't look anything in the eye, much less the mouth because you're too blind to see that far." —Monica Jackson
Fun, huh?
Is a lawsuit ill-advised? Black said "No thanks." to the offer, didn't she? Will suing get her what she wants? No photos on the book jackets. No bios indicating race. Better yet, how about the elimination of author's names that might be Jewish, Catholic, Indian, Eskimo, Russian. Let's do it! Dump all books into the mainstream without emphasizing any distinquishing characteristics of the author, just the plot. Wrap all books in a brown jacket while you are at it! Standardize typeface! Sink or swim!
That said, in my clicking around the Internet to find out how many black authors there were out there whose characters in novels were white, I found only a reference to Mills & Boon, Co. UK, international publishers of romance fiction. The book titles are on online, and there are hundreds of authors listed, some with photos, most without. I also contacted a blogger friend who owns a bookstore and asked the same question. ZERO black authors with all white characters came to mind. Millenia Black is boldly going where few black writers have gone before.
So it sounds like the prodigious writer-turned-warrior, Millenia Black, has strapped on armour, mounted her trusty steed, and, brandishing a Complaint instead of a sword, is charging uphill to destroy African American racism in the publishing industry.
My advice to Millenia Black is: "Look behind you." Is there anybody there?